For 10 years, I managed a busy charity shop. Timing and resourcefulness played a big part in increasing sales. Behind the scenes, not a day went by without someone saving items for an event or particular time of year. A glitzy bag for the Fancy Dress event, a fascinator for the Spring Bridal event, matching love mugs for Valentine's Day; every Saturday one of our students could be found pricing Christmas stock, even if it was July! So, when these occasions came around, we were ready; especially when it became very cold and the snow boots came out.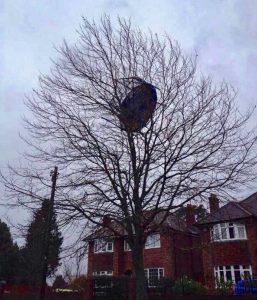 This is also true of social media; planned posts are necessary, but spontaneous and timely posts can boost brand awareness, engagement and ultimately sales.
As an example, one Sunday morning I was up at 5 am (which is unusual) and it was incredibly windy. I browsed Facebook and spotted this photograph of a trampoline in a tree. I have no idea where or when this photo was taken, but I decided to share it on the local community page Visit Chislehurst 'Anyone lost a trampoline?'.
Wow, it was timely and caused a lot of engagement and reached 25K people. Comments such as, 'Rachel is this your trampoline?' and so on. Call me cheeky, but I posted it again the year after on a very windy day, and once again it generated activity. The brand was seen and our number of likes increased by 50 people that day.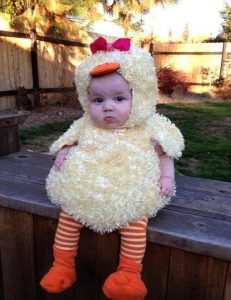 It can be difficult to create engagement, especially when you are a business that is not particularly creative. So try and sprinkle your social media with content that is current and timely.
Another example is this gorgeous baby, dressed ready for Easter. People love people, posts that contain people and cute photos work well. Posted close to Easter, this was shared widely on all platforms. Note though, if you use someone else's photo, do ask permission, share their post, tag or credit them.
I recently filmed a video for The Studio Chislehurst and also produced a second one for their adult tappers. A few weeks ago, I noticed they had posted a photo on Facebook to promote their extra tap dancing classes, so I suggested we add the tap video. Perfect timing, those in the video shared and commented and within a week, they had had over 4K views, an extra 30 new likes and 9K reach.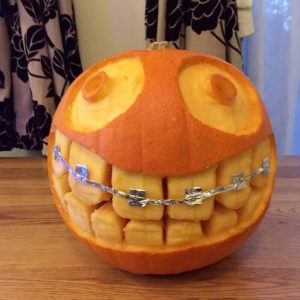 It is important to plan your social media but don't forget to look at what is going on around you. Take time to see which hashtags are trending, current news and any seasonal events, then find a way to connect appropriately. For example, I love this pumpkin with braces, it is relevant to the business, H Williams and Associates, a dental surgery, current to the season and spot on.
If you would like us to look a fresh at your social media, provide feedback and suggest ways to improve your engagement, just drop us a line, we would be glad to help. Contact us