Meet Tom Armstrong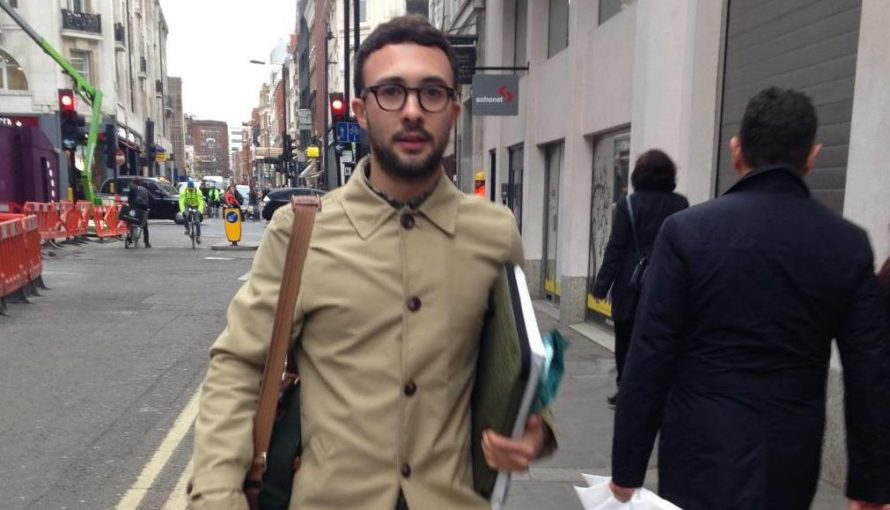 Friday Flasback – An article to inspire young people to follow their dreams.
I would like to introduce you to Tom Armstrong.  I met him last summer and promised myself I would pop back for a cup of tea as I found his story inspiring for young people entering the world of work. We met at trendy Yumchaa, just behind Goodge Street, a great place for an interview.
Tom is 28, in fact he tells me he is 30 next year which helps him gradually adjust to the reality of getting older.  He is currently working for Sabotage Times as one of their editors. Although I had never heard of this newspaper, my online knowledge has leapt up a gear since I began working one day a week for artistic photographer, Duncan Raban.
How does someone like Tom get a job like this at a seemingly young age?  With GCSE qualifications and a passion for men's fashion, Tom began his working life at 16 in a clothes shop.

Gaining retail experience from the age of 16 – 23 meant an ability to know how to treat customers and deal with a huge variety of people.
The decision to change direction and move to writing happened when Tom briefly met a lady outside his favourite café. She asked what he was interested in to which Tom replied 'writing' – now are you ready for her answer? 'Well write then!' How simple is that? So Tom began to write, he had a natural curiosity for everything so he wrote an eclectic mix on topics such as music, fashion, clubbing and even architecture which caught the eye of James Brown – owner of Sabotage Times. At 24, Tom embarked in a new direction and became their editor.


This made me wonder about the pressure for our young people at 18 trying to choose a career  – does it feel limiting to set yourself on one course?  So I asked Tom, was a career in writing enough?  Absolutely, Tom manages to combine his job, which he loves, with a wide variety of other interests including photography and music. He even DJs for a radio station once a week called Back to Back FM, and of course, he adores clothes (today was no exception – he looked stylish).
At times he finds it difficult to balance his work and home life, but keeping these other interests going keeps him sane.
What about if you like writing, but are bad at grammar or spelling – Tom expressed quite strongly that you can be great at grammar, but your writing might lack passion. He'd rather writers have something interesting to say, that way people will read it. So better to aim for both!
Browsing around Sabotage Times you get the impression it is a large operation, but in fact James and Tom are the editors with a small support team around them.

Tom tells me this is a job where his personality and natural curiosity fit well together and for other budding teenagers ready to embark on their next season Tom suggests: 'Don't ever think you can't do something.'
'Often at school the creative can seem out of reach and you may not fit into the traditional job roles such as an office job, chippy or sparky (carpenter or electrician to you and me). You may have to push yourself and make it happen.' 
Looking after Visit Chislehurst, I was keen to know Tom's views on social media – any good recommendations? Tom without hesitation said that Twitter is the most popular, but Instagram is currently growing the fastest. Instagram is a great tool for sharing photographs – he uses this medium a lot, however, Twitter is definitely easier.
And finally, growing up in Walthamstow and working in London, I wanted to find out what Tom's favourite place for coffee was. 'It has to be Bar Italia in Soho. It has been there since 1949 on Frith Street, there are big characters who work there and it is definitely one of kind.'
So whether you are planning a route straight into work or via university, don't give up your dreams, be persistent, as you never know what might happen.
Tom Armstrong: Twitter & Instagram: @tomdisco

The National Careers Service offer free career advice sessions on Tuesdays and Fridays 10am – 4pm at Chislehurst Library. Call 0771 5791485 to book an appointment with Jennie James.
Photos and interview by Clare Herriot
Please follow and like us: