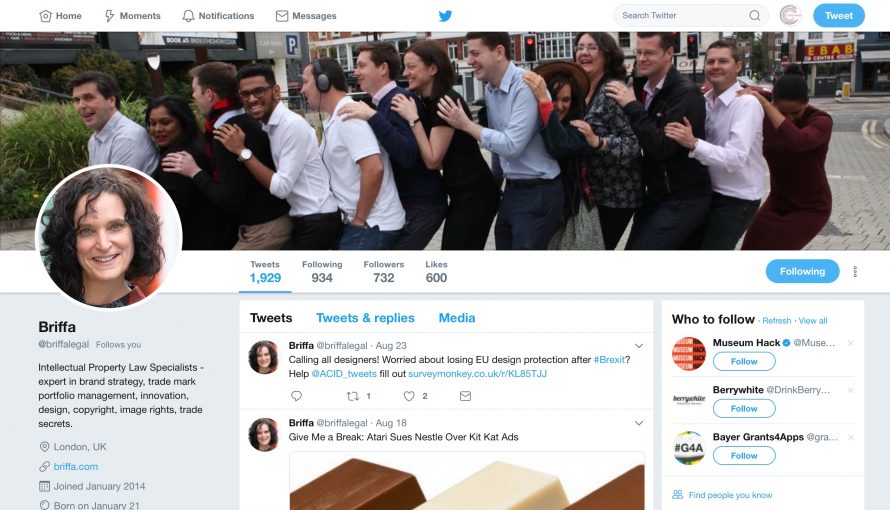 Brief: Review current platforms used, train staff and produce a social media strategy.
Project: The social media plan needed to be adapted to suit the clients time schedule but still be an effective way to raise their profile on-line. Having trained the team and produced monthly analytical reviews over 6 months the reins were handed over to the team.
Result: They have since launched an Instagram page, their Facebook presence has increased by 80%, Twitter has gained 300 more followers and the team now post daily.
Links: Briffa Twitter | Briffa Facebook
"Clare is a real gem. She has worked with us to produce engaging and original video content as well as advising and working with us on our social media program. She is knowledgeable, talented and great to be with. We are still working with her and we can't recommend her highly enough."
Margaret Briffa