Something about Bermondsey Street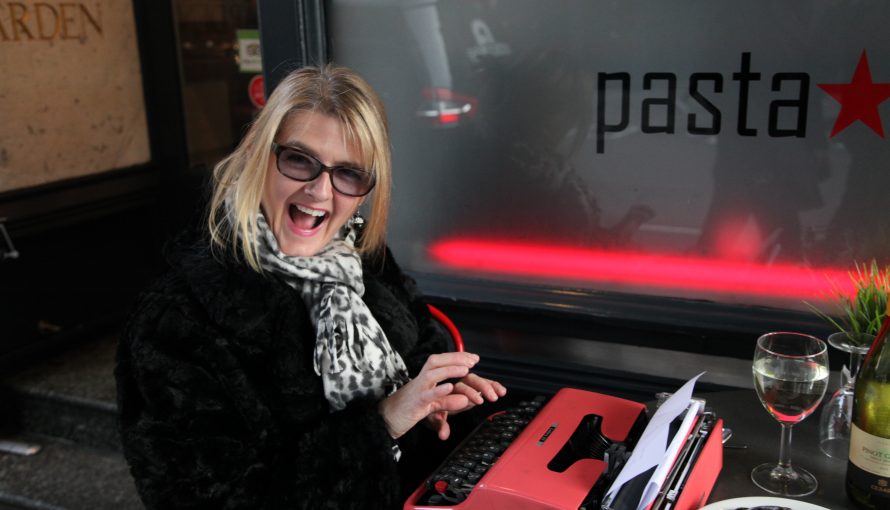 I have a new love in my life, I have rediscovered the joy of visiting London and now eagerly venture somewhere new every week. This week was no exception as I had been recommended to go and see the White Cube, a large gallery / exhibition space, in Bermondsey Street near London Bridge.

Coming to London I feel liberated and often find myself buying impulse purchases such as this bright red hat – which I doubt I will ever wear again!
Back to making my way to the White Cube. Wow wee, what an adventure, 16 years ago I worked off Tower Bridge, so am very familiar with the walk, but it had changed beyond belief.
My mouth remained jarred open as I walked through the maze of new infrastructure; creative, clean looking buildings lining the path to Tower Bridge with a wonderful backdrop of the River Thames. If I had ventured further, I would have found myself in Butler's Wharf, but that will have to be for another time, as today I had to find the Cube.

So I arrived at Bermondsey Street, admittedly the wrong end but I was so glad to see the variety of little shops, eateries and a delightful florist called 'Cave' that smelt just gorgeous. The street has a mix of old and new, with historic buildings and quirky, arty shops and cafes.
I genuinely felt very excited about coming here. There is a different feel to other parts of London. Almost spacious. So for lunch I popped into a pub turned restaurant – The Garrison. Well, more of a gastro pub. What drew me in? The sign in the window said, 'Bring me a bowl of coffee until I turn into a goat' [Johann Sebastian Bach]. As I popped my head round the door, one of the waiters, Emil, caught my eye and ushered me in and suggested I looked at the menu.
Welsh Rarebit was the decision, Wifi a must and I was assured there was not a rabbit in sight, only cheese on toast. The staff were smiley, chatty and there was a buzz. Now this may seem normal – but it's truly not. Pubs like this need to connect with their customers, have passion and a great welcome. So 10 out of 10! Now for pudding, it had to be a brownie, (don't tell hubby). Yes it was good, almost like a mousse, but I did miss having chocolate chunks.
Within minutes of me walking in the pub, I immediately wanted to take some photos of the food, table and staff. How can I do it? Pick up the glass, stand here, move together, lean in. Aggggggghhhh Whilst I love PR I must learn to just relax and take in the ambience, I really do not have to caputre and document every moment!
Stupid me, I managed to walk all the way to the end of Bermondsey Street and missed the White Cube completely!  Without hesitating I worked up a jog all the way back – I was not going to waste my visit!
The White Cube was clearly shaped like a box on the outide and a vast amount of space inside; it was clean and uncluttered which helped me to appreciate the exhibits by Christian Marclay.

I enjoyed the White Cube experience and I couldn't help but wonder if the presence of the Cube enabled local businesses to flourish; a landmark in Bermondsey Street that draws vistiors to explore the surrounding area.
This was an afternoon well spent, next time I will try Butler's Wharf just a little further along the Thames.

And what about my home town, what landmarks do we have in Chislehurst that attract visitors to come? I decided to ask some of our local estate agents.
'People from outside the area who come to Chislehurst are invariably looking for a village with a rural feel but in a suburban setting. They are attracted by the community spirit of the village, its wide-open spaces, excellent schools and transport links to Docklands, The City and the channel ports. There are very few places that offer the best of both worlds so our little gem of a village is highly sort after.'Steven May – Jdm
'We are seeing more and more people who were once living in the South East moving to Chislehurst. We're finding that the majority of these buyers have been priced out of their current areas due to the rapidly moving market and because of the fantastic schools, transport links, shops and commons Chislehurst seems to be a great alternative!' Chris Lang – Winkworths

Clare Herriot
Check out some of my other blogs in the 'Something about' series.
Chislehurst Commons by Nicholas King and Babington House School, Grange Drive, Chislehurst.
Please follow and like us: