Something about cafe culture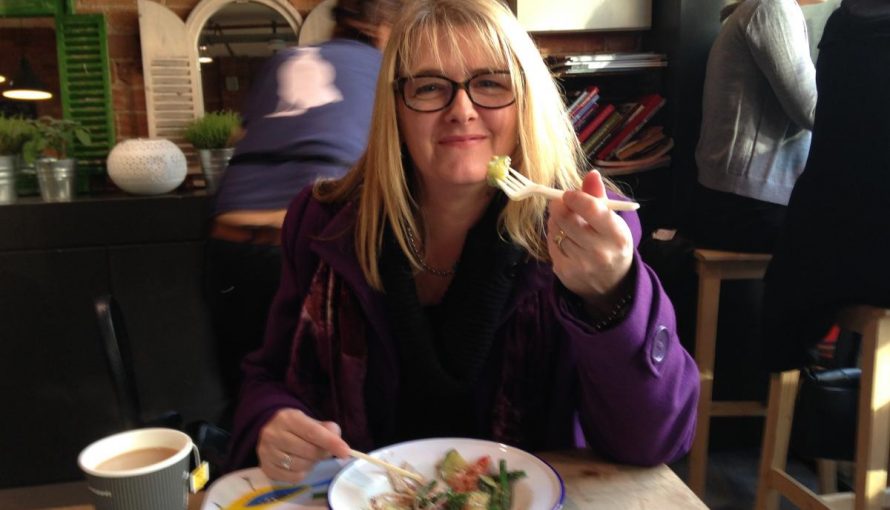 If you have read about my visit to Brixton, you will know that I am not a well-travelled girl. Yes I have been abroad, but from week to week I have tended to stay in the safety net of Bromley and Chislehurst! So in my quest to get inspiration for my favourite place – Chislehurst – I have ventured out, not too far, but far enough to get my creative juices flowing again!
I had been recommended to visit a cafe in Marylebone High Street. At first I stopped at Holland & Barrett and was quite disappointed at the notion that if this was it – I could have just popped to Bromley! But phew, right at the end I spotted it – the Natural Kitchen.
I am no foody; my husband and children will tell you – I avoid cooking like the plague but I like a good coffee shop or café.
On entering the Natural Kitchen I was first struck by the smell. The aroma of 'freshness': fruit, vegetables and the hum of customers chatting. It was alive, vibrant and I was hooked instantly. It seemed to tantalise every sense: the smell, multitude of colours, noise and texture of food and goods creatively displayed.
I took myself on a 'Clare Tour' around the whole establishment – probably looking official! Inspecting prices, what could this be? (As I never buy healthy foods!) It was a place to shop, browse, chat, eat, drink and experience the feeling of contentment.
What did I eat?  Not sure really but I am proud to say it was a salad with potatoes, tea that actually tasted like tea and of course a small cake to finish. When there is no choice but something healthy that tastes so good – well you just have to choose it. 
Coming out of Victoria Station today I wanted to eat something healthy and I was bombarded with pastries, sandwiches and all things not good – I think we are missing a trick here – there must be a way to start a new healthy eating craze!  (Says she who adores cake, biscuits and chocolate!)

You might be thinking this was a posh polished café with everything just so – but you would be wrong. This café made you feel like you had arrived in a farm kitchen where the quality of the organic food was the priority and the enamel plates and wooden benches were not the important ingredients to a successful cafe. The thing is – it is very interesting how an unpolished, rustic look made it polished and clearly successful.
Their sign on the board simply says 'Committed to good healthy food' but somehow they have managed to package great food with surroundings that embrace and integrate its core strength.
There were a mix of businessmen popping out for a bite, locals and visitors from the suburbs (well that's me)

What struck me was that this business enterprise was successful on many levels. It was good for the economy by creating jobs, educating on healthy eating, encouraging conversations and the opportunity to feel welcome and at home.

They say that a human needs food, warmth and shelter – push the theory a bit more and you will realise that a place such as the Natural Kitchen meets these basic needs and more.
In a changing society where people are more isolated, many work from home and connections are virtual rather than face to face – a cafe such as this provides a home like, comfortable place to visit, great wholesome food and opportunities to connect with others.  And for that reason – I loved it!
Another Clare Review 🙂
Please follow and like us: