Something about charity shopping
Friday Flashback – Written in 2015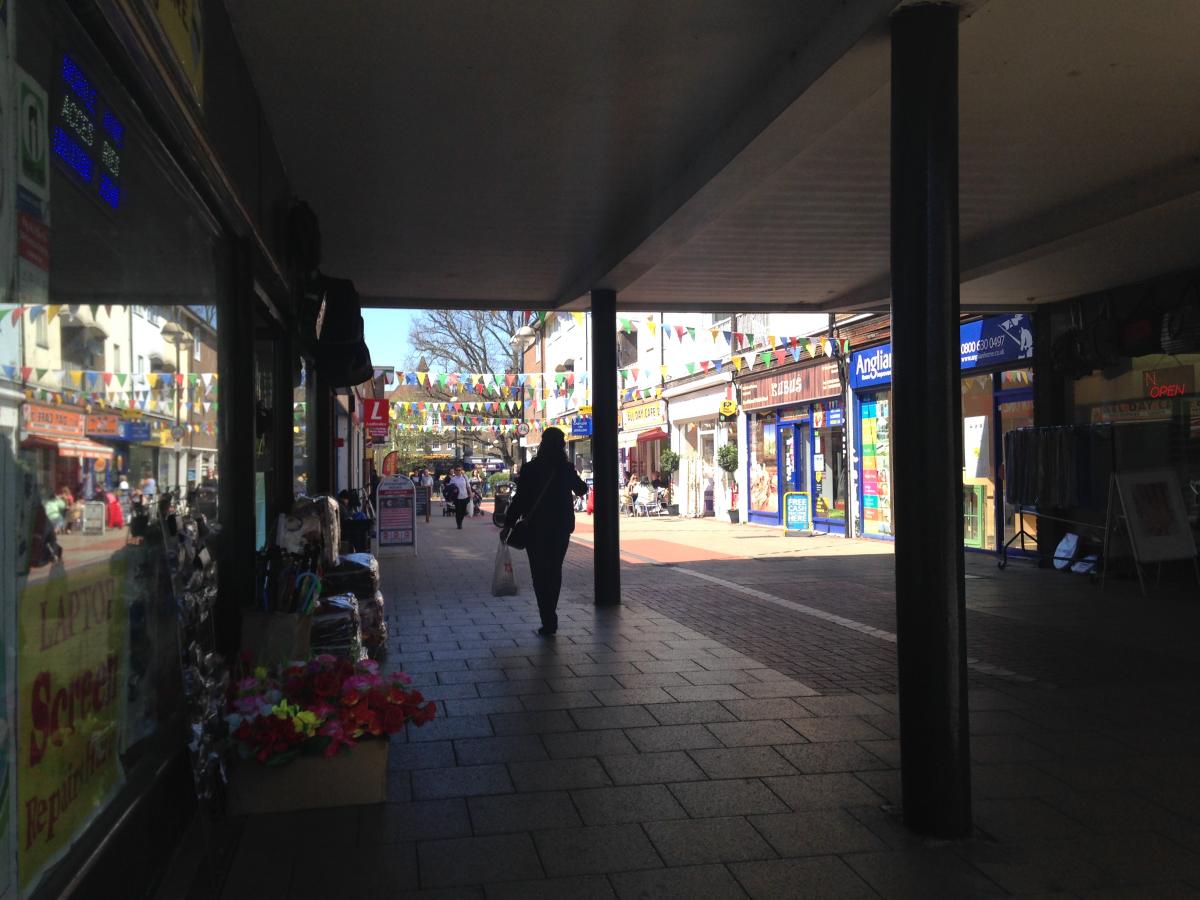 Today is 'what I call' my High Street day. Having worked for Chislehurst Youth For Christ for almost 9 years, managing the 2gether charity shop, the trustees have recently allowed me one day a week to fulfill my other roles on the High Street. For some time I have been struggling to fit in the voluntary roles of overseeing the Chislehurst Business Group, Visit Chislehurst and involvement in the Town Team, as well as my full time job, however, I am now able to balance my time more effectively. Each week there is plenty to do and sometimes I visit other places to glean ideas for the charity and Chislehurst as a whole.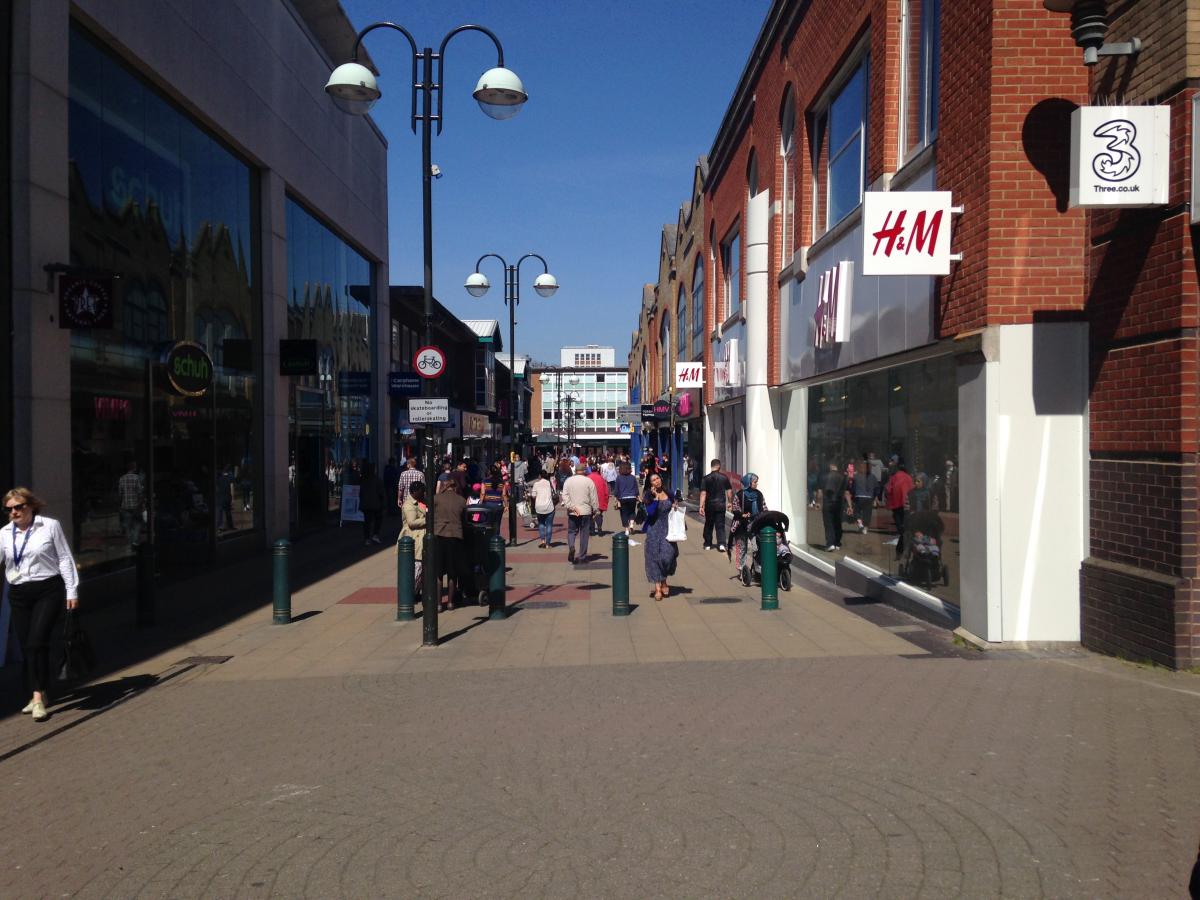 This week I chose to go to Crawley, (I hear you chuckle), it does not roll off the tongue quite so easily as Brixton or Bermondsey – but there was a reason. I had seen a charity shop on Facebook that looked a bit different. It was called Revive, and gave the impression of managing to raise funds and use their premises to impact the community. These are two passions of mine – I love thinking creatively about raising funds for our local youth charity and also building a hub on the high street.
In whatever business or project you are in, it is so helpful to take time out to visit other likeminded businesses, as fresh ideas can really inject new life into your own.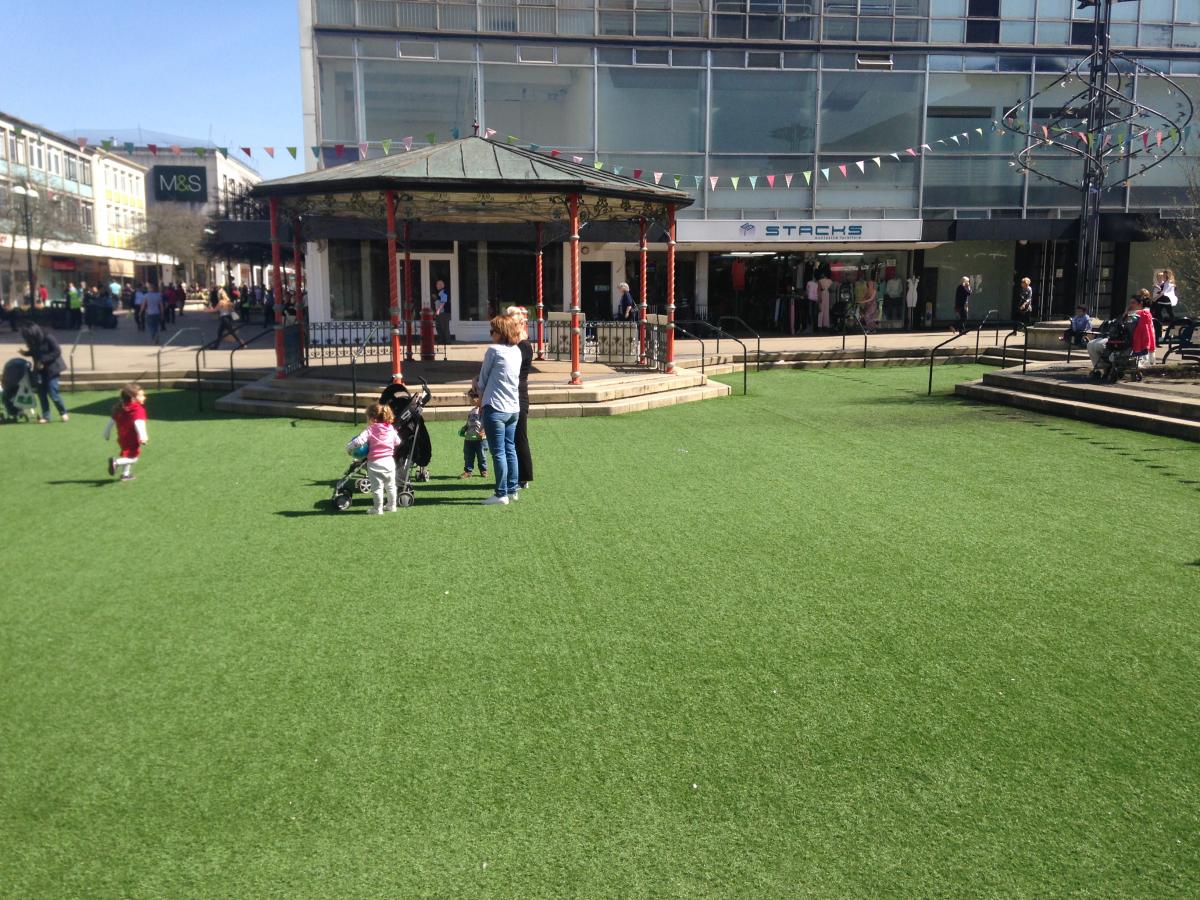 I was excited – another trip to somewhere new, outside of the usual Chislehurst boundaries. But it took over 2 hours. (I could have gone to the seaside in less time!) And to Crawley? Really? Well yes, I was not planning to write anything, but as usual I got off the train and my mind started buzzing.
Where is the High Street? Does it feel welcoming? Is there a map? Obviously there is no way I can get a full picture of an area in a matter of hours, but first impressions are important.
In fact, the shopping area was a stone's throw from the station – definitely a plus. In Chislehurst it can be confusing for visitors arriving at the station and having to get a bus to all our main shopping areas.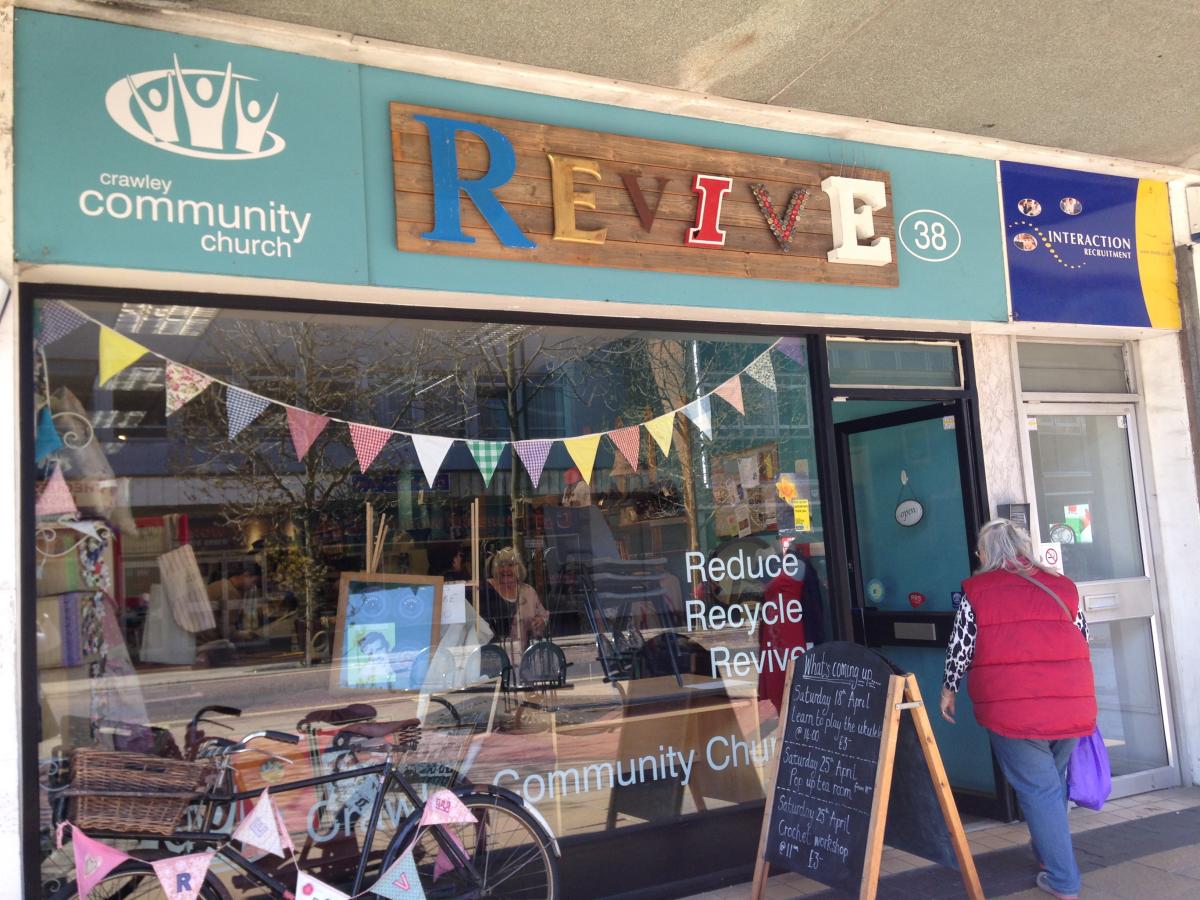 It looked clean and seemed to have a number of central areas for community activity – this was refreshing and I even heard a busker in the square. Shop-wise, I would say quite uninspiring. There were some chains, pawnbrokers and cafes, but I do not think this is a measure of success. I may never know whether Crawley has a successful High Street or active community life, but there was a calm and spacious feel to the area.
So after about 10 minutes, I stumbled across Revive – the charity shop. Yes I was inspired; after chatting to Eva, who looks after the shop a few days a week, it was clear there was a passion amongst the staff who work in the shop. They say the culture of any business is set from the top down and the manager Debbie – sadly away today – was evident even without her presence. Debbie is creative and loves a shop where people can rummage and find a bargain, whereas Eva appears to complement Debbie with her desire to meet and greet the customers and volunteers.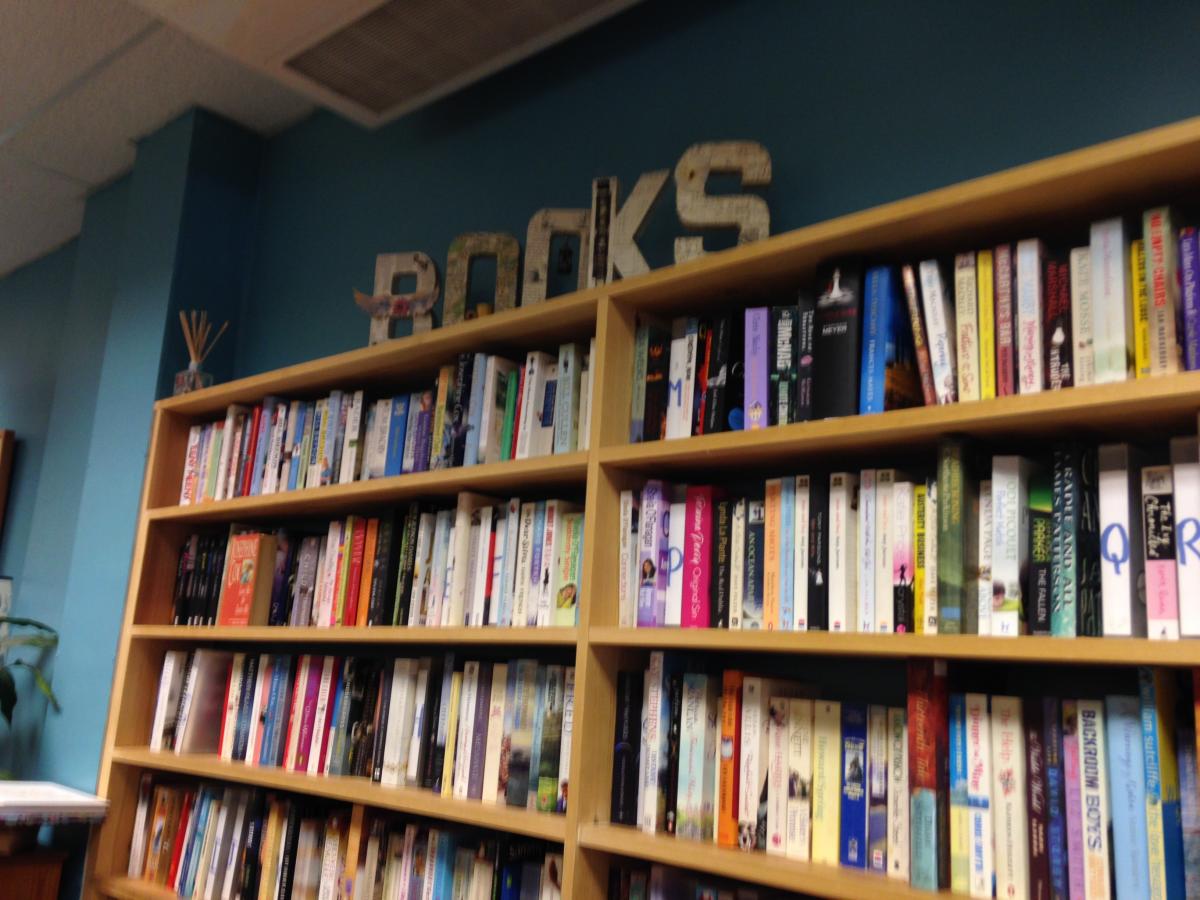 This can also be said for High Street regeneration. However much is invested into improving the appearance of an area, the people who run the shops are also important, their passion, welcome and a sense of community – it somehow covers over any imperfections and naturally shines through.
What was interesting was that the High Street was lined with charity shops yet Revive stood out from all of them. It was different, it had an edge. I didn't bother going into any others as they all looked the same.
Shopping is as much about an experience as it is finding what you are looking for. You need to feel welcome, comfortable to browse and given the opportunity to explore.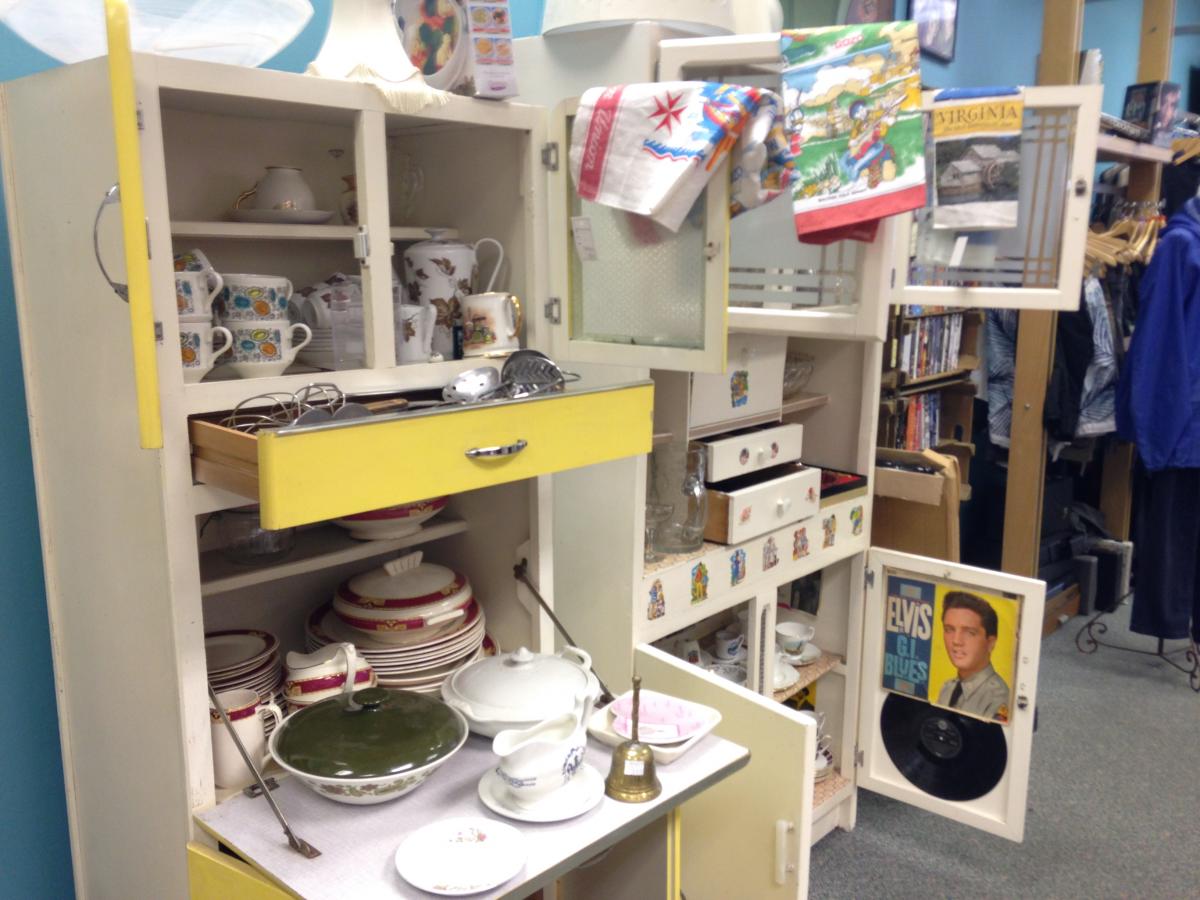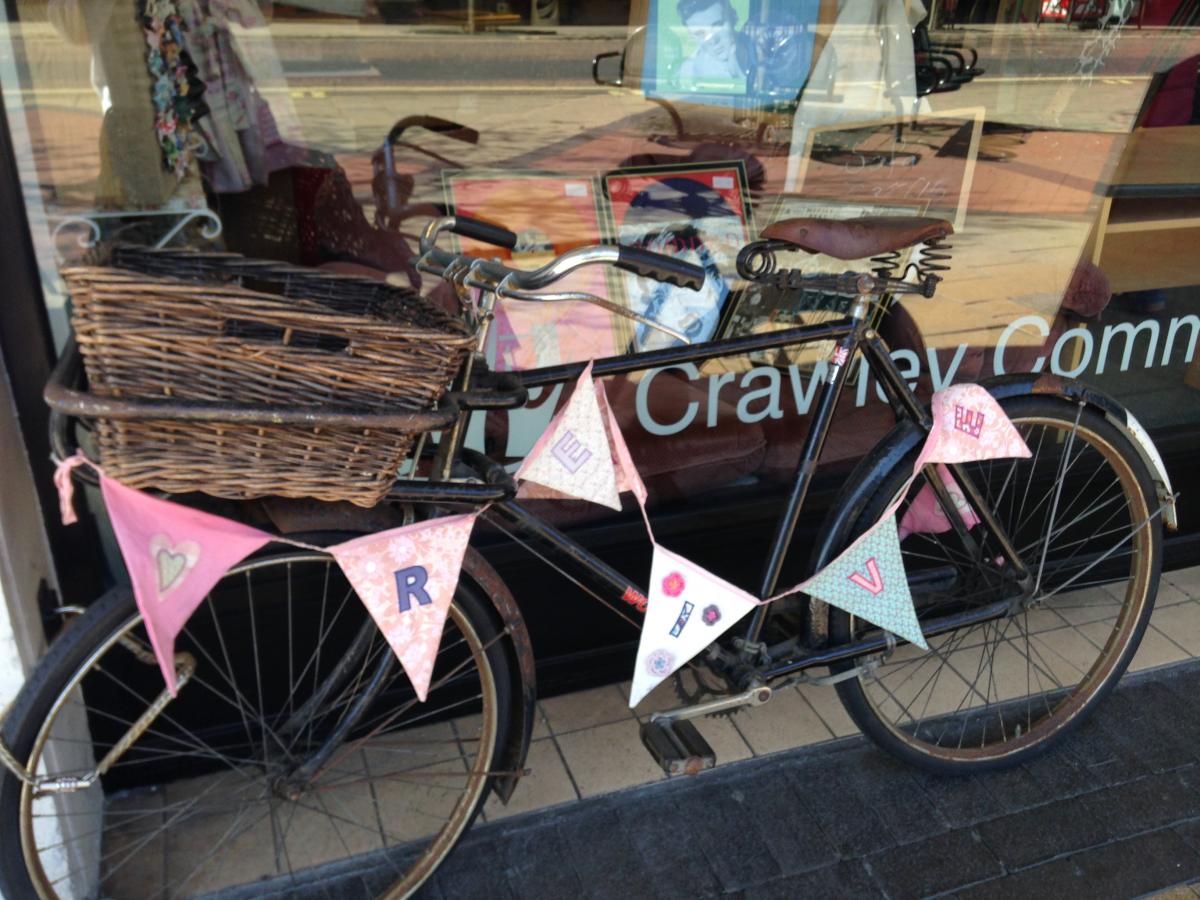 Why was Revive different? The shelves were covered in pages of books, the books were categorised using scrabble pieces and each section used old vintage furniture to showcase the themed goods. There was even an old bike outside with bunting on, and a board advertising its in-store workshops.
In fact, that is just why I came. Though we have limited space at 2gether, I have always wanted to offer small 'how to' workshops in our coffee area. How to knit, crochet or play the ukulele! Anything really. It is not a moneymaking idea, but a way to create a buzz on the High Street. Revive even run workshops on teaching English as a second language!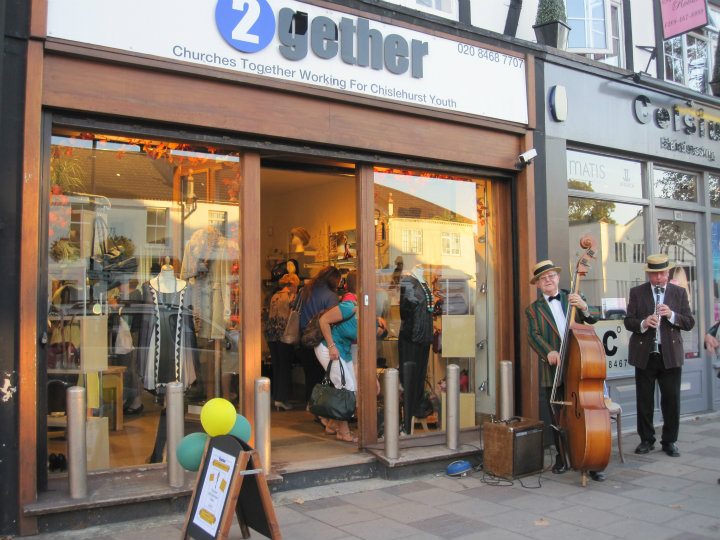 As many of you know, I really like a tidy, organised shop. However, Revive was more of a rummage style charity shop, a creative place to visit, where people matter.
Which sums up my desire for Chislehurst. Beginning in 2gether, I want there to be an oasis of life, laughter, experience and a warm welcome, overflowing onto the High Street, in all of Chislehurst, London and the world! (As you can see I have very limited ambitions!) A place where people do their jobs with dedication, passion and a personal touch, residents are made to feel welcome, active interest groups flourish, the marginalised looked after, churches work together, businesses support one another, and local heroes celebrated. The list is endless.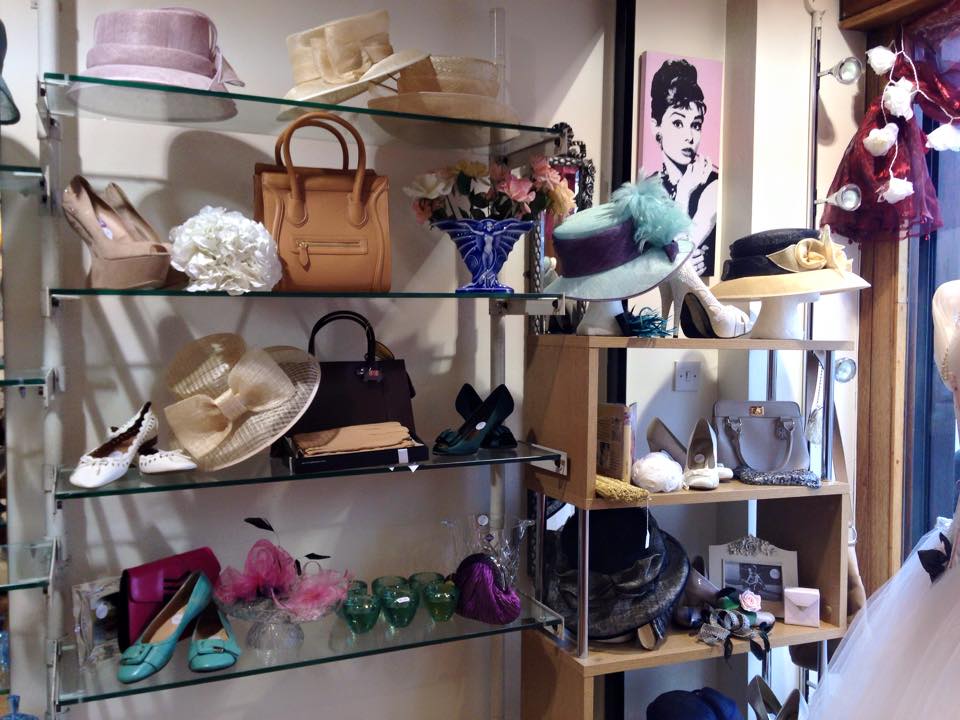 Yes, we will continue to find ways to improve the aesthetics of Chislehurst, but in the mean time, let's create a hive of community life where we live, work and shop. And it starts with us, so who's going to set the ball rolling?
Clare Herriot 2015
Check out some of my other blogs in the 'Something about' series.
(Video by Mark Stockdale Hughes)
Please follow and like us: