Something about Whitstable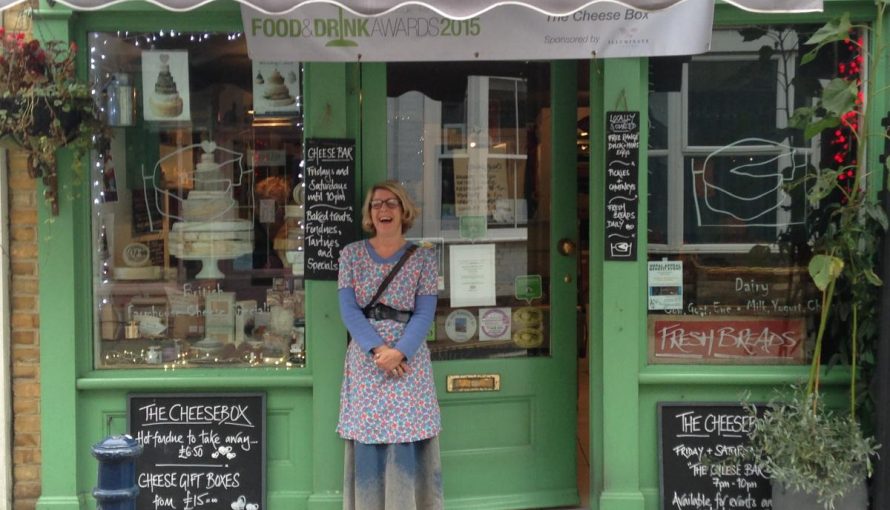 Not long ago I received an email from David Souter. David lives with his wife Carole here in Chislehurst but his family has a home in Whitstable. With the rise and fall of the Great British High Street I was keen to find out the success story of Whitstable and if there is anything we can glean for Chislehurst.

Unlike my usual independent adventures, this was a little different as I travelled with Town Team Chair, Alison Stammers and was met in Whitstable by David himself and his excitable (and unlikely) alsatian-westie cross. Our day was mapped out with visits to a few great independent shops to give us a flavour of what Whitstable has to offer.
For those living in the South East, Whitstable has always been known as a destination of choice, it takes literally an hour door to door, offering a harbour, sea and a blend of shops. It is known for its fresh oysters along the front, small independent shops and award winning restaurants such as, Wheelers Oyster Bar, Jo Jo's Tapas in Tankerton and Michelin Star Sportsman in Seasalter for starters.
Whitstable is both quirky and charming and Harbour Street in particular has an appeal all of its own as all the shops are independent.  Admittedly, buying on line is so easy, but browsing these shops and eateries is an experience in itself, a place I would choose to go, heightening all my senses.
Our first stop was the Whitstable Produce Store to meet owner Steve Jones. Though a relatively small shop, this is a popular store in a prime location on the corner of Harbour Street. He sells coffee, fresh juice, fruit, vegetables and local produce and uses all local suppliers. Like many of the shops, the layout was colourful and delightful.
Steve comments that as many of the premises are small, Whitstable does not attract large retail chains – and there is a campaign to keep rents at an agreeable rate so that interesting, community loving, creative businesses like Whitstable Produce don't get pushed out.
Next stop was Copperfields. A slightly larger, more traditional looking store boasting an award as Britain's Best Independent Cook Shop in 2014. I met owner Kim who prides his shop on great personal service and product knowledge. Whistable is already a well known destination, however, the shop owners I met still had to work hard to keep customers coming back and took an active role in making sure their area continued to thrive.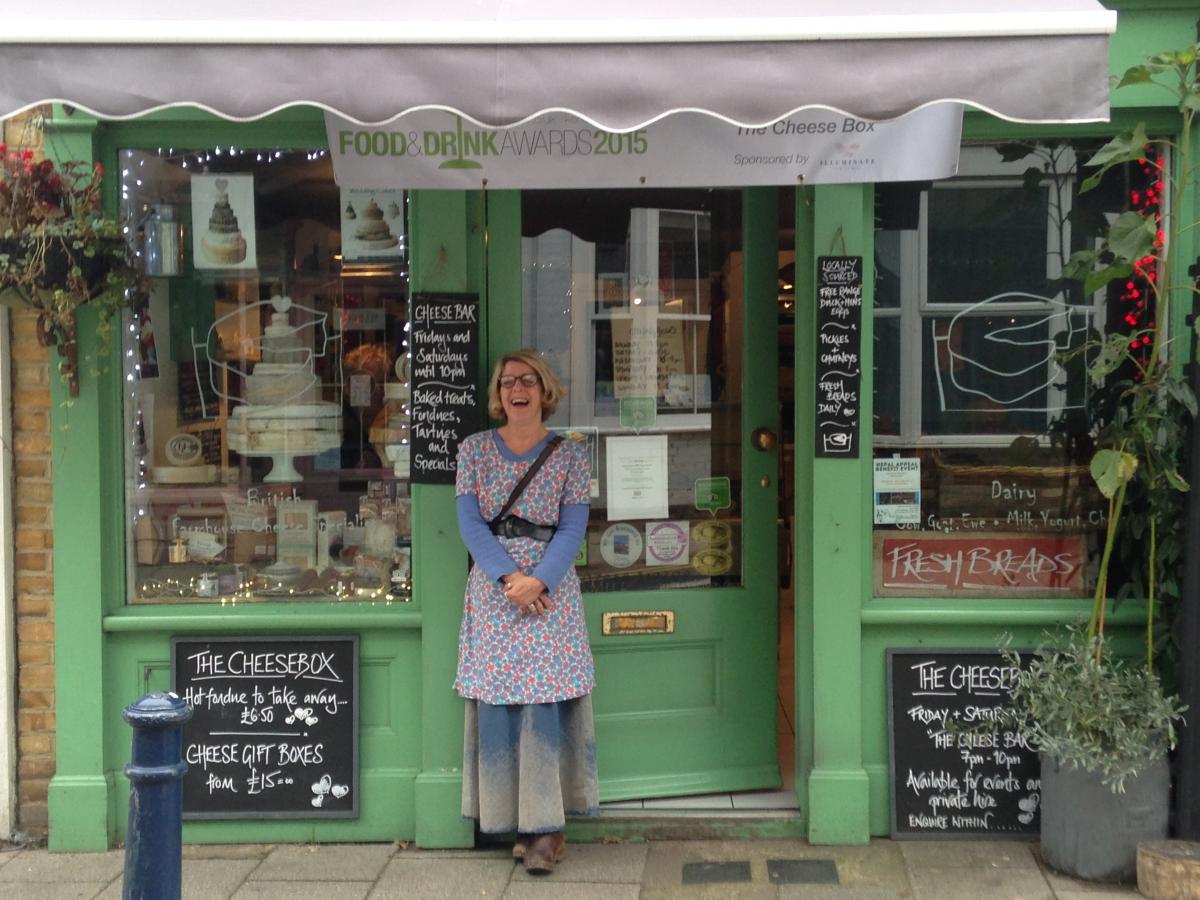 Back up Harbour Street we arrived at the The Cheese Box. An absolutely gorgeous cheese shop overflowing in character and selling a fine selection of British artisan cheeses. Meeting owner Dawn you could see why she had won numerous awards including this year's Kent Life Award. Building this cheese business from scratch, Dawn has worked tirelessly and has become a huge success.
Dawn stresses the importance of small pop-up shops or spaces available for start ups to have a go and be creative, after all, it is businesses like the Cheese Box that give Whitstable its character and 'worth a visit' reputation.
Finally, we met Brian who owns Oxford Street Books at the end of Oxford Street selling a vast array of second hand books. Brian chairs the Chamber of Commerce and like the other shop owners I met, is passionate about keeping Whitstable on the map, invigorating community life with Christmas Lights and also campaigning to retain appropriate rents for all the shops.
There are various factors that determine the success of a High Street, whilst Whistable naturally has popularity, I can't help but see the important role key individuals and groups play in working together to keep the wheels turning and ensuring it survives and continues to thrive for years to come.
As a Chislehurst fan I am fully aware of our strengths and weaknesses. We are, what we are, but whilst we have some short comings, we must celebrate our strengths and work together to keep Chislehurst special – and the Chislehurst Society, Chislehurst Commons, Town Team and the Chislehurst Business Group (who run Visit Chislehurst), to name but a few, are groups doing just that.
Clare Herriot
Check out some of my other blogs in the 'Something about' series.
Please follow and like us: