Chislehurst Society
Social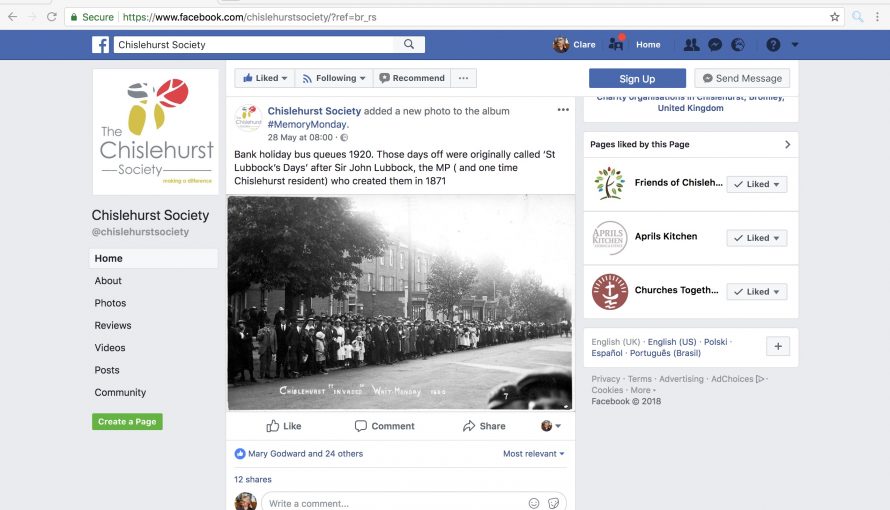 Brief: Review all communication channels including social media and implement a strategy to clearly communicate the aims and objects of the Chislehurst Society.
Project: Current social media channels reviewed, campaigns written, a strategy produced and individuals trained.
Result: There are now clear roles for the social media team, a new message has been written and there is a strategy in place to ensure messages are regularly and clearly communicated.
Links: Chislehurst Society Facebook | Chislehurst Society Twitter
"If you need creative energy to ramp up your social media platform then Clare is your champion. Full of energy, enthusiasm and ideas she will guide you and teach you new skills, giving you the confidence to make a step change and your business will reap the rewards. Joanna Friel – Vice Chair Chislehurst Society"